Vaastu for Home

Categories:
Vaastu for Home
Vaastu is an ancient Indian science of enhancing positive and eliminating negative energies in and around a place or person. The more positive energies are around you, the more abundance is attracted to you. It can also be said that Vaastu creates abundance and prosperity in the life of people. For a happy and successful life, we have a Vaastu for home guide herewith.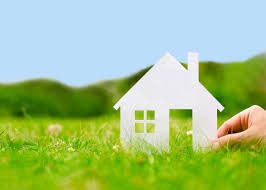 For any person, home is a place where he gets most comfortable. It is therefore of utmost importance that the environment at home is calm and peaceful else the person feels disturbed and ineffective. Home is made up of passion, emotions, and feelings of love and warmth. To avoid any negative impacts, Vaastu for home is necessary.
What are the effects negative Vaastu for home
Social Losses: loss of respect in society, legal matters and other possible ways to achieve this.
Monetary Hassles: business losses, nonpayment of credit to lenders and ultimately bankruptcy.
Medical Troubles: Extreme sickness, lethal diseases, and even untimely death and remember these are just a few, indeed, a very few.
For the prosperity of any home, there are some major parts that remain constant like – the direction based placement of things, dedicated location for each room like – bedroom, kitchen, bathroom, religious room, etc. The office is the other place where this generation spends more time.
Major ways to apply Vaastu for home
When the house is being constructed. At this time everything can be constructed on Vaastu parameters.
When it is already there but has Vaastu defects. In this situation, the effects can be reduced but not eliminated completely by applying some remedies.
Things to consider when the house is Newly purchased/constructed
Never book a new flat or shift to a new house on Tuesday or Saturday because they are considered unlucky.
It's better to avoid flats constructed in the North East or southwest corners.
Make sure that the drainage system is in the North, North West or West direction.
However, if the flat has a balcony, it's slope should be towards North or East direction.
When there is a room on the terrace of the flat, it should be on the South West corner.
It would be advisable to use light colors on your walls like Cream, white, yellow, blue and Green for positiveness.
Flats in balconies in the East and North are considered the most.
Never go for flats with balconies to the South.
One must buy flats with a rectangular or square shape.
Flats that have kitchen and toilets in the North East need to be avoided during the purchase.
Windows of the flat should be in the North or East directions.
While buying flats, see to it that dark colors like black and grey are not used to avoid negativity.
The room that is in the East or North West should be considered as the drawing-room.
Things to consider when the house has Vaastu defects
You can use feng shui products to reduce the ill effects of Vaastu for home.
If you have a blank wall in front of the main door (Inside home) then display a Ganesha image on it or hang a Shri Yantra symbol on it to correct the energy flow in the entrance corridor.
Regularly oil the doors so that they do not make any noises.
Place heavy items of furniture such as beds and large cupboards in the south-west direction of the home as this is an area that should not be left empty as per Vastu.
Light a lamp/ Diya/ Candle every evening, preferably near a Tulsi plant or a pot of clean water. This will help to keep away negative energy from the home. If you do not have a Tulsi plant then in your living room.
Always have a Nameplate outside your home.
Try to avoid placing mirrors in the bedroom as this could lead to misunderstandings among couples. If you must, then place the mirror along the North-East wall. Happy pictures of a couple in the bedroom are believed to strengthen the relationship.
Remove all the clutter from under the bed to let yourself move forward or make progress. In fact, any unwanted materials will bring negative energy. So go around your house and collect items that are useless and just collecting dust.
Medicines should not be stored in the kitchen.
There should not be leakages in the Taps as they are related to water energy or Finances.
You may also perform Homam or Poojas after a set duration to cleanse home for any Vaastu defects.
These were some of the main tips to reduce the negativity caused by Vaastu dosh. What if these are really more serious? Some of us might have heard this from Vaastu consultant that the entire house Vaastu is disturbed and ideally it should be recreated. But is it really possible? I don't think so. Hence follow the remedies to correct the negativity of Vaastu for the house.
Building a home takes time, efforts and huge money which not everyone can afford with the majority being service class. Ideally, there is no Vaastu fault that cannot be resolved without restructuring. Every Vaastu fault can be negated with various methods and techniques such as a change in colors, movement of objects, placing some kind of paintings or sculptures. There is also a remedy to understand the weak points and then infusing positive energies in them with the simple changes at Vaastu for home.
I cannot assure you that this can solve 100% of the Vaastu defects but it is a helpful way to neutralize some serious effects to a great extent. After installing these things and implementing these Vaastu tips for house, I hope you will be able to create happy surroundings.
Latest Posts
Unearth Limitless Possibilities with an Online Numerologist Consultation
By:
Sheelaa Bajaj
September 15, 2023