Submit Your Testimonial
Share your success stories and tell us how benefits from Sheelaa M Bajaj.
Your success story will inspire thousands if not millions to dare and dream big to achieve the success they desire.
Customer Reviews & Testimonials for Sheelaa M Bajaj
Information
Madam Sheela
She is one of the most Generous and kind lady in giving information and gives it away for free that is why she attracts more information , so that she can help people... Iam in the process of doing all what she gives.. Thank You Madam
Life Changing Podcasts
Maam I joined you through FB live after a colleague's recommendation in August 2019 when I was at rock bottom of my life and then joined 5D healing group in telegram and from there i got to know about your podcasts. Initially i was reluctant to hear them but then one fine day I chose to hear the episode on Honoring yourself. I felt she was very logical and practical towards her approach and then I finished almost all her episodes. She has a swag when she says we function from a universe of our own and bad ppl function from there set of universe. Ever since then I can so really categorize which universe ppl i am supposed to be with and whom i am supposed to say bhaad me jao with a special mudra. But actually, i am writing this testimonial on behalf of my mother who doesnt even understand english, but can somehow relate to maam and feels happy about whatever she says and now mom plays her podcast in our house's speaker and works in kitchen. My mother is a very difficult person to convince and there are very few things that she likes. Certainly sheelaa maam and her podcasts are one of those. She changes our lives so smoothly and her teachings remain with us forever. Love you maam!

More than anything Sheelaaji herself is a magnanimous, flamboyant and magnetic human being
With her solutions, I was able to successfully complete my Masters in spite of the million hurdles I faced. More than anything Being in her extremely positive aura makes you feel good, energetic and hopeful. I will be forever thankful to her.

Truly amazing and wonderful person i have ever met
Sheelaa M Bajaj is very down to earth and always smiling and ready to solve your problems. simple remedies but very effective and life-changing. Once you meet her, you'll have lots and lots of positiveness filled within you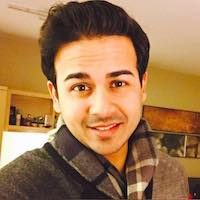 Truck loads of gratitude and to convey that being associated with Sheelaa has been a life changer.
Sheelaa has been an excellent mentor, and talk for a few seconds with her can uplift anybody's mind, an excellent speaker and a life coach, an excellent businesswoman, a lady who believes in magic and has shown how to create from nowhere.
Thanks Sheelaa for the amazing human being she is and how amazing are her products are
Sheelaa is selfless enough to give so much valuable information which is beyond belief. I thank you from the core of my heart and I am proud of getting associated with you. ThankYou.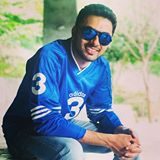 Please follow her remedies to see magic! Sheelaa ma'am is magic!
Sheela ma'am has also been a life coach to me, helped me get over my emotional imbalances, poverty consciousness, and has made me a very positive person, opening myself to receive more.

Consult her for Magicology!!!!! She creates magic with numbers.
That's the spark and energy she adds in everyone's life. I feel she is the healer of Mind, Body, and Soul. The wealth of her knowledge and Keys to Unlock doors is phenomenal.
For Riyah and Pranjall
Words are short to say thanks ...looks like you both have come as an angel to me ...Spoke about me as if you know me in and out , that definitely shows how correctly you know your art of reading cards .
I am thankful ,be a support and will always be looking forward to your suggestions .
Archhana Deepak Manglorkar
Sheelaa Potter ! She creates More Magic !!
I was never a believer of correcting name. The more i started watching her live videos on Facebook (2018) the more understanding was developed. Of course ! out of curiosity i thought to give a try.. I means if it works its wonderful if not then its fine. To my surprise it worked like Magic to me. I was in the process of activation of the name and i could see a major change in my life. Things which were stuck or not been noticed or appreciated in my life started to work in more positive way with rocket speed. The remedies that were suggested with name correction were just making the journey so smooth. I started from a regular listener of her live videos > visiting Temple of Miracle > getting Tarot reading > buying Products>learning and more learning> now a part of Rising Phoenix SMB team all just started in April 2020 and So grateful heart filled with Gratitude. Sheelaa M Bajaj not just corrected my name but corrected my whole Identity. So Grateful ! Thank you so so much. The best investment i ever did. Instead of buying a silk saree for myself on my Birthday i bought this for myself 🙂
5D Healing
It all started when one day in May, a live video of Sheelaa M Bajaj came in front of me and I started learning more about 5D healing. I started getting the healings done starting with a full moon and continued for new moon also and on the eclipses and the special high energy days. I could feel the vibrations of the energy during the healings and would feel sleepy and tired the next day and had headaches too on some days. Used pink salt initially and when I started using the BMR salt and soap, could feel the difference and did not feel the sleepiness and headaches after the healings. I get the healing for all of us and started it mainly for my kids who are in USA. It was a very tough time for both of them being alone there during this pandemic.
I have seen very good changes in my son after the 5d healings and candle services.
I would also like to thank Sheela M Bajaj for the 5D healings and look forward for the Access Bar classes. Thanks to the whole SMB team for answering all the questions on the groups.