Submit Your Testimonial
Share your success stories and tell us how benefits from Sheelaa M Bajaj.
Your success story will inspire thousands if not millions to dare and dream big to achieve the success they desire.
Customer Reviews & Testimonials for Sheelaa M Bajaj

More than anything Sheelaaji herself is a magnanimous, flamboyant and magnetic human being
With her solutions, I was able to successfully complete my Masters in spite of the million hurdles I faced. More than anything Being in her extremely positive aura makes you feel good, energetic and hopeful. I will be forever thankful to her.

Truly amazing and wonderful person i have ever met
Sheelaa M Bajaj is very down to earth and always smiling and ready to solve your problems. simple remedies but very effective and life-changing. Once you meet her, you'll have lots and lots of positiveness filled within you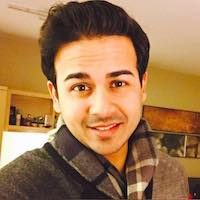 Truck loads of gratitude and to convey that being associated with Sheelaa has been a life changer.
Sheelaa has been an excellent mentor, and talk for a few seconds with her can uplift anybody's mind, an excellent speaker and a life coach, an excellent businesswoman, a lady who believes in magic and has shown how to create from nowhere.
Thanks Sheelaa for the amazing human being she is and how amazing are her products are
Sheelaa is selfless enough to give so much valuable information which is beyond belief. I thank you from the core of my heart and I am proud of getting associated with you. ThankYou.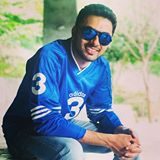 Please follow her remedies to see magic! Sheelaa ma'am is magic!
Sheela ma'am has also been a life coach to me, helped me get over my emotional imbalances, poverty consciousness, and has made me a very positive person, opening myself to receive more.

Consult her for Magicology!!!!! She creates magic with numbers.
That's the spark and energy she adds in everyone's life. I feel she is the healer of Mind, Body, and Soul. The wealth of her knowledge and Keys to Unlock doors is phenomenal.
For Riyah and Pranjall
Words are short to say thanks ...looks like you both have come as an angel to me ...Spoke about me as if you know me in and out , that definitely shows how correctly you know your art of reading cards .
I am thankful ,be a support and will always be looking forward to your suggestions .